In 2022, many ALES reviewers make outstanding contributions to the peer review process. They demonstrated professional effort and enthusiasm in their reviews and provided comments that genuinely help the authors to enhance their work.
Hereby, we would like to highlight some of our outstanding reviewers, with a brief interview of their thoughts and insights as a reviewer. Allow us to express our heartfelt gratitude for their tremendous effort and valuable contributions to the scientific process.
June, 2022
Chikara Kunisaki, Yokohama City University, Japan
June, 2022
Chikara Kunisaki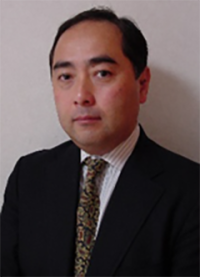 Dr. Chikara Kunisaki currently serves at the Department of Surgery, Gastroenterological Center, Yokohama City University, Japan. His areas of research comprise Upper gastrointestinal Surgery, Endoscopic Surgery, Chemotherapy, and Genomic Medicine.
Dr. Kunisaki believes a healthy peer review system depends on reviews that are conducted objectively and fairly. There is a limitation of the existing system that reviewers might sometimes not be experienced enough to conduct a certain review. According to Dr. Kunisaki, training and seminar attendance might be a solution to this. He believes that it is mandatory for each reviewer to get a license to review for every journal.
Data sharing is prevalent in scientific writing in recent years. In Dr. Kunisaki's opinion, it is difficult to share every research data. In some cases, conflict of interest might disturb the data shared. Afterall, he still supports the idea of data sharing.
"To perform good review, we have to learn a lot of things and get plenty of information. If we continue to do these, we can strive to make a fine study and manuscript," says Dr. Kunisaki.
(By Brad Li, Eunice X. Xu)