Editorial Office, Annals of Laparoscopic and Endoscopic Surgery. Email: ales@amegrousp.com
In this holiday season of joy, we're delighted to share a good news received on Dec. 19th, 2018 that Annals of Laparoscopic and Endoscopic Surgery (Figure 1) has been selected for coverage in Clarivate Analytics products and services. Beginning with V. 3 (1) 2018, this publication will be indexed and abstracted in:
♦ Emerging Sources Citation Index (ESCI)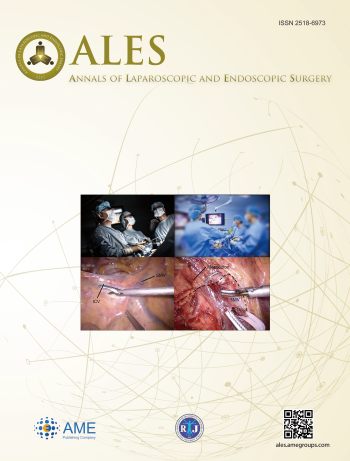 Figure 1. Journal Cover
Launched in April 2016, the Annals of Laparoscopic and Endoscopic Surgery (ISSN 2518-6973; Ann Laparosc Endosc Surg; ALES; ales.amegroups.com) is a surgical periodical aimed at promoting the development of Laparoscopic and Endoscopic Surgery around the world. The main role of the Journal is to be a professional and comprehensive platform for surgeons around the world to share results of research, diffuse and analyze innovative or traditional surgical techniques, and provide the reader with up-to-date knowledge in the field of laparoscopic and endoscopic surgery, for the ultimate benefit of patients.
With 89 members on board, ALES has till now (Dec. 20, 2018) published 8 focused issues and total 328 articles. Correspondence authors are mainly from USA, China and Japan (Figure 2-7).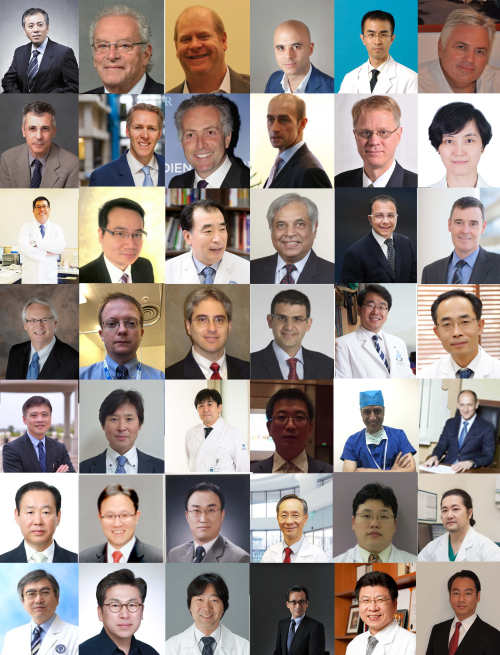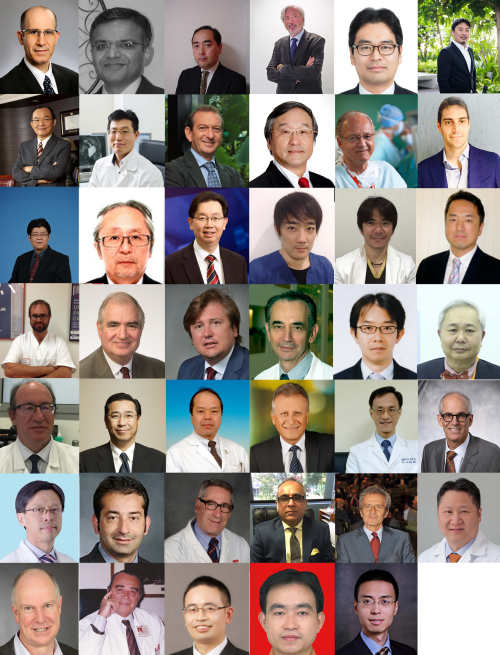 Figure 2. A collage featuring the Editors-in-Chief and Editorial Board members of ALES
Figure 3. Geographic Distribution of Editorial Board Members (All together 89 members from 18 countries)
Figure 4. Focused Issues Published (Link at https://ales.amegroups.com/post/category/focusedissues)
Figure 5. Number of Published Articles (result by years)
Figure 6. Diverse Types of Article Published from Apr. 2016 to Dec. 2018
Figure 7. International Diversity of Corresponding Authors (Correspondence authors from 32 countries)
In 2018, ALES enjoyed a total of 28,263 website visit worldwide, with a majority of readers from USA (Fig 8).
Figure 8. Website Visit in 2018
ALES welcomes a wide range of submission types, including high-quality research, clinical trials reports, review articles, video clips, editorials or letters to the editor, just to mention a few. One of our recent additions is a new column on surgical techniques, The Expert's Technical Corner: How I Do It (Fig 9), which will publish narrated videos provided by renowned expert surgeons on procedures, broken down to the essential steps. Through this column, we hope to set up a multimedia manual for operative procedures.
Figure 9. New Column: The Expert's Technical Corner: How I Do It
Taking this chance, we hereby extend our sincere gratitude to all the contributors worldwide for the journal! The inclusion in this database lays an important basis for our next step of applying for inclusion in Science Citation Index Expanded (SCIE). Together with all board members, reviewers, authors, and readers, we hope to bring you this promising news in the future!
---